STOCKHOLMS UNIVERSITET (SU)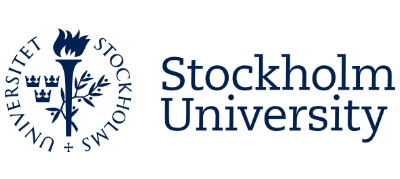 Stockholm University (SU) is one of Sweden's largest educational establishments. It is a centre for higher education and research in Sweden and a leading European research organisation.
The Centre for Radiation Protection Research (CRPR) is an independent unit of the Department of Molecular Biosciences of the Wenner-Gren Institute (MBW) and engages scientists working in the fields of radiation research at Stockholm University as well as at Karolinska Institute. Apart from carrying out research, the aim of CRPR is to support radiation protection research in Sweden through representing Sweden in the EU platforms MELODI and the EJP CONECRT. The head of CRPR is vice-chair of Committee 1 of the ICRP and member of the Swedish delegation to UNSCEAR.
The Medical Radiation Physics group at the Department of Physics, Stockholm University, is among the leading groups in research, development and education in the field of medical physics in Sweden. The Medical Radiation Physics group provides academic as well as professional education in medical physics. The accreditation as Hospital Physicist in Sweden is made based on the degree issued by Stockholm University at the completion of the Medical Radiation Physics program run by the Medical Radiation Physics group in close collaboration with Karolinska University Hospital. In addition to teaching activities, the Medical Radiation Physics group is engaged on various research projects, one particular research topic of strategic interest being the use of protons and heavier ions for medical applications, in particular for radiotherapy. Particle therapy has been for many years one of the most pursued areas of research within the group. The Medical Radiation Physics group is currently working on a comprehensive research project which includes the key topics in proton therapy: proton treatment planning comparison to photon therapy, proton treatment evaluation and optimisation and radiation protection aspects related to the risk of secondary cancer following proton therapy. SU enters into the project with substantial experience in biomarkers of radiation exposure and individual radiosensitivity (EU projects MULTIBIODOSE and RENEB), in radiation protection (membership in ICRP and UNSCEAR), radiation therapy and education and training (task leader in CONCERT).
Role in the project
SU leads WP4, where it is responsible for analysing stable chromosomal aberrations, gamma H2AX foci, micronuclei and SNP in lymphocytes from cancer patients treated by external beam radiotherapy. SU also participates in WP2, where it is responsible for calculating doses absorbed by normal tissue and in WP6 where it contributes by providing education in the field of medical physics.
---
KOMMUNALFÖRBUNDET AVANCERAD STRÅLBEHANDLING (SKANDION)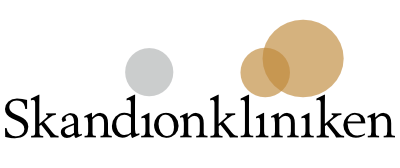 The SKANDION Clinic (SKANDION) is a dedicated national facility for high energy proton beam therapy in Uppsala, Sweden. The facility uses cutting edge information and communication technology and a unique model for distributed expert support for proton therapy to provide remote access to advanced clinical treatments with protons for all university hospitals in Sweden. According to the Swedish model all tumour diagnostic and treatment planning is performed locally in the seven collaborating university hospitals and discussed in national video conferences, where the data are simultaneously demonstrated. The approved plan is then used in the treatment facility. This model for distributed expert collaboration secures clinical competence for all inhabitants served by the collaborating and governing regional centres.
Under the distributed competence model, SKANDION has both fixed and rotation personnel with long clinical experience ensuring the nationwide involvement and competence of radiation oncologists, radiation physicists and radiation therapists. Most of the physicians and physicists in the fixed personnel team also have high academic degrees and are active in research projects. Close collaboration with associated universities ensures that even more high academic competence is available at the SKANDION Clinic. The personnel at the SKANDION Clinic has high clinical and academic competences in proton therapy, radiation therapy, in-field and out-of-field radiation dosimetry, Monte Carlo modelling, estimation of radiation induced second malignancies from radiotherapy and associated procedures, radiobiological modelling etc.
Role in the project
SKANDION leads WP7 (Dissemination and recommendations) participate in all work packages concerned with dose determination, risk estimations and modelling.