SINFONIA will be presented at the forthcoming European Radiation Protection Week (ERPW) on 9-13 October 2023 in Dublin.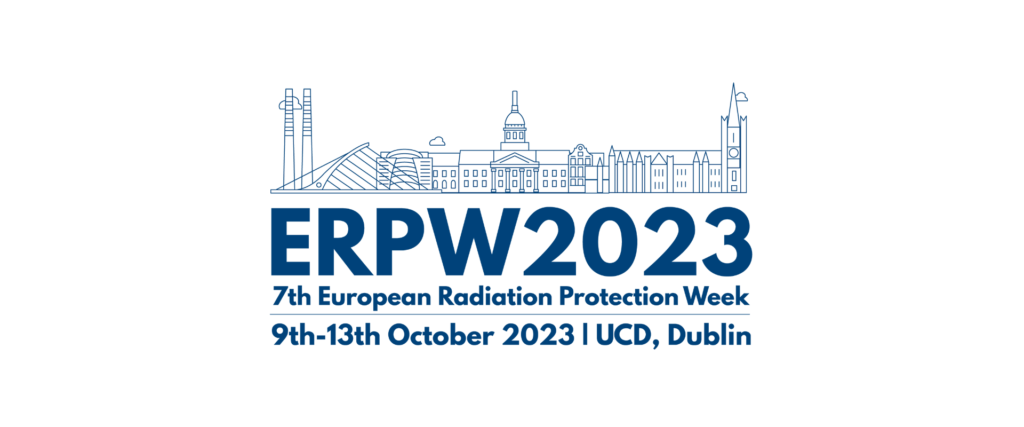 Prof. John Damilakis (Scientific Coordinator of SINFONIA) will give a talk on "Mitigating radiation exposure in lymphoma and brain tumour management (SINFONIA project): Novel web-based tools for the estimation of patient doses from X-ray examinations" in the EURAMED session on "Advancing Medical Radiation Protection and Patient Care: The Latest on European Collaborative Efforts". This session will take place on 10 October from 16:00-17:30.
In addition, Prof. Damilakis will also talk on "AI applications in medical radiation protection" in the Plenary Session on "Artificial Intelligence in Radiation Protection", moderated by consortium partner Prof. Christoph Hoeschen (OvGU) on 12 October from 13:30-14:30.
Moreover, various abstracts (poster & oral) will be presented, among others:
Poster: Research in radiation risk appraisal for detrimental effects from medical exposure during management of patients with lymphoma or brain tumours: The SINFONIA project (J. Damilakis)
Poster: Degree of intra-, and inter-individual variability for the risk of developing second malignant neoplasms after radiotherapy for cancer (P. Kumar Meher, et al)
Oral: Total out-of-field dose distribution in Hodgkin lymphoma patients receiving proton therapy (M. Romero-Expósito, et al) – Scientific Session 4B/11 October/10:50
Oral: Peripheral organ doses from volumetric modulated arc therapy (VMAT) for Hodgkin lymphoma (M. Azizi, et al) – Scientific Session 4B/11 October/11:00
Oral: Domain specific language models for enhanced training in radiation protection (N. Fitousi, et al) – Scientific Session 4B/11 October/11:40
For further information, incl. programme, click here.