JAN KOCHANOWSKI UNIVERSITY (UJK)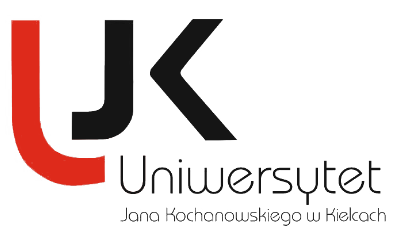 UJK in Kielce is one of the largest universities in Poland with more than 20,000 students and more than 1,000 postgraduate students studying at the 7 Faculties (Faculty of Medicine and Health Sciences, Faculty of Mathematics and Science, Faculty of Pedagogy and Arts, Faculty of Management and Administration, Faculty of Humanities, Faculty of Social Sciences, Faculty of Philology and History).
In recent years the University received over €100m for the expansion of infrastructure, laboratory database and equipment. Currently, UJK cooperates with 50 foreign universities. UJK has extensive experience in European Regional Development Fund projects (e.g. CEART, MEDIC, Infrastructure), COST and CERN projects, over 30 projects co-financed from structural funds within National Strategic Reference Framework, Operational Programme Development of Eastern Poland projects, FP7 and many regional and international projects. The Radiobiology and Immunology Group was founded in 1999 and is involved in education and research, participating in national and international projects. It cooperates closely with the radiotherapy and nuclear medicine units of the local Holy Cross Comprehensive Oncology Centre in Kielce.
Role in the project
UJK participates in WP4 and is responsible for 1) collecting blood samples from cancer patients treated by external beam radiotherapy in the Holy Cross Cancer Centre in Kielce, 2) scoring stable chromosomal aberrations; 3) analysing radiosensitivity and genetic biomarkers for SMN; 4) storing patient samples for future use.
---
SWIETOKRZYSKIE CENTRUM ONKOLOGII (SCO)

SCO is one of 16 regional oncology centres, which form a network of oncology centres throughout Poland. The hospital's mission is to offer patients and their families comprehensive help in battling cancer. Patients receive comprehensive in – patient, day and out – patient oncology care, starting from diagnosis, through treatment to rehabilitation and psychological counselling. SCO collaborates with the International Agency for Research Cancer, European Network of Cancer Registries, European Organisation of Cancer Institutes, and the National Cancer Institute (USA). It contributes to Polish and international cancer registries. The Department of Nuclear Medicine with PET Unit performs both structural and functional PET / CT examination using isotopes synthesised in its laboratory. Annually, more than 3 thousand various types of scintigraphic studies, mostly single-photon emission computed tomography (SPECT) are carried out. Since 2008 the Department is equipped with a cyclotron and PET / CT scanner and carries out more than 3 thousand PET / CTs per year using the following radiopharmaceuticals of own production: 18F-FDG, 18F-NaF, 18F-Choline, 18F-Dopamine, 18F-FET, 18F-FLT, 68Ga- DOTATE, 68Ga- DOTATE, 13N-NH3. The Department of Radiotherapy has four linear accelerators (Siemens and Elekta) for intensity modulated radiation therapy (IMTR), image-guided radiotherapy (IGRT) and stereotactic radiotherapy (SBRT). Annually, approximately 2500 irradiation procedures are carried out. The Department includes a Unit for medical physics that plan and execute radiotherapy procedures. The Department of Hematology and Bone Marrow Transplantation carries out diagnostic and therapy procedures for hematological malignancies including bone marrow transplantations. It collaborates closely with the Department of Radiotherapy. SCO brings in expertise related to the use of radiation in diagnostic and therapy. Moreover, it has ample experience in producing and quality controlling various PET radiopharmaceuticals.
Role in the project
SCO contributes to 1) WP5 (Data collection) by providing information on diagnostic exposure and radiotherapy plans of patients; 2) to WP4 (Individual sensitivity to radiation) by providing blood samples from patients with brain tumours, lymphomas and SMN; 3) to WP6 in education and training process, and to WP7 (Dissemination and recommendations) by participating in the development of recommendations for best radiation protection practices in cancer care.
---
NARODOWE CENTRUM BADAN JADROWYCH (NCBJ)
NCBJ is the largest research institute in Poland. It employs over 1000 physicists, engineers and technicians and is also the operator of the only nuclear research reactor in Poland, MARIA. The infrastructure of NCBJ includes the Radioisotope Centre POLATOM, the department processing radionuclides for various applications. POLATOM efficiently combines fundamental and applied research and develops new radiopharmaceuticals and radiopharmaceutical precursors to effectively face new scientific challenges of molecular imaging and to provide clinicians with the new diagnostic and therapeutic tools. Radioisotope Centre POLATOM has GMP certified laboratories for radiopharmaceutical manufacture and provides radionuclides and radiopharmaceuticals to customers in Poland and worldwide. POLATOM has a long and successful history of co-operations with clinical centres in Poland on peptide receptor radionuclide therapy (PRRT) using mono- and dual radionuclide therapy. Modern radiochemical laboratories available at POLATOM are well prepared to work with the reactor and cyclotron produced radionuclides, and are maintained in pharmaceutical standard, necessary in pre-clinical studies and preliminary clinical assessment. The research activities of POLATOM include R&D on radioactive preparations for radiopharmaceuticals (expertise in radiochemistry, analytical chemistry, medical biochemistry, metrology of ionising radiation). There are well equipped radiochemistry laboratories, as well as animal facilities for preclinical testing. POLATOM develops products and services (know-how in technology of manufacture of radionuclides, radiopharmaceutical precursors and radiopharmaceuticals). NCBJ trains students from Poland and abroad and prepares specialist for the Polish Nuclear Power Programme and for hospital radiopharmacy.
Role in the project
NCBJ is involved in WP7 and work on recommendations to personnel and, in particular, to research staff, as well as to the medical staff and to the patient, explaining the risk related to the use of novel radionuclides and radiopharmaceuticals. NCBJ also participates in training and education activities of WP6.